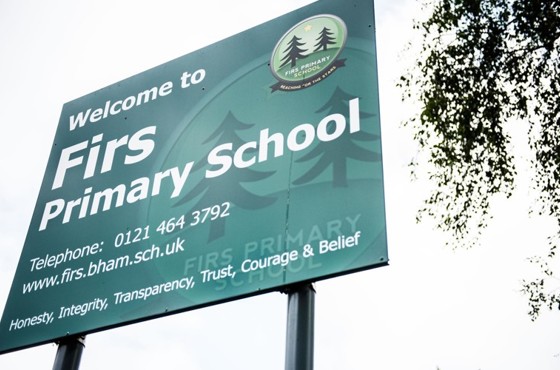 In The Past

A Breif History

When visiting, you immediately notice the positive learning behaviour of our children and the enthusiasm and warmth of our staff. The Firs family is built on successful relationships—with parents, the community, other schools in Washwood Heath Multi Academy Trust, and beyond.

A message from our head
Firs Primary School is situated on the Firs Estate, a municipal development of the mid-1950s, which was built on farmland of The Firs, a mansion located on the site of Firs Farm Drive.
It is believed the name may derive from the shrub, furze (gorse) and not from fir trees.
The Upper Phase building was built in 1956 and the Middle/Lower Phase building was built in 1960 – we are still suffering from the flat roof construction of those decades!
We were separate Infant and Junior Schools until September 1999 when we were amalgamated into Firs Primary School. The corridor joining the two buildings was completed in 2002.
School Log Books
We still have School Log Books from the 1960s to the 1990s and we also have the School Punishment Record Book from the 1960s. The Headteacher used to record punishments made, eg. three strokes of the cane! Here is an extract from our School Log dated 12 January 1984. It mentions the appointment of Miss Christine Payne. Miss Payne is still with us! She is now called Mrs Pierce and she has helped many hundreds of children as they have worked their way through our school.
Some of our current parents were pupils at our school.
We always welcome contact from ex pupils and would love to find out more about the history of our school.
Explore our campus
Lorem ipsum dolor sit amet, consectetur adipiscing elit. Nunc id aliquet lorem. Integer dictum porttitor risus, eget tempor nisl pretium a. Phasellus
Read More
Open Day
Sign up to attend our virtual Open Day on XXXXXXXXX